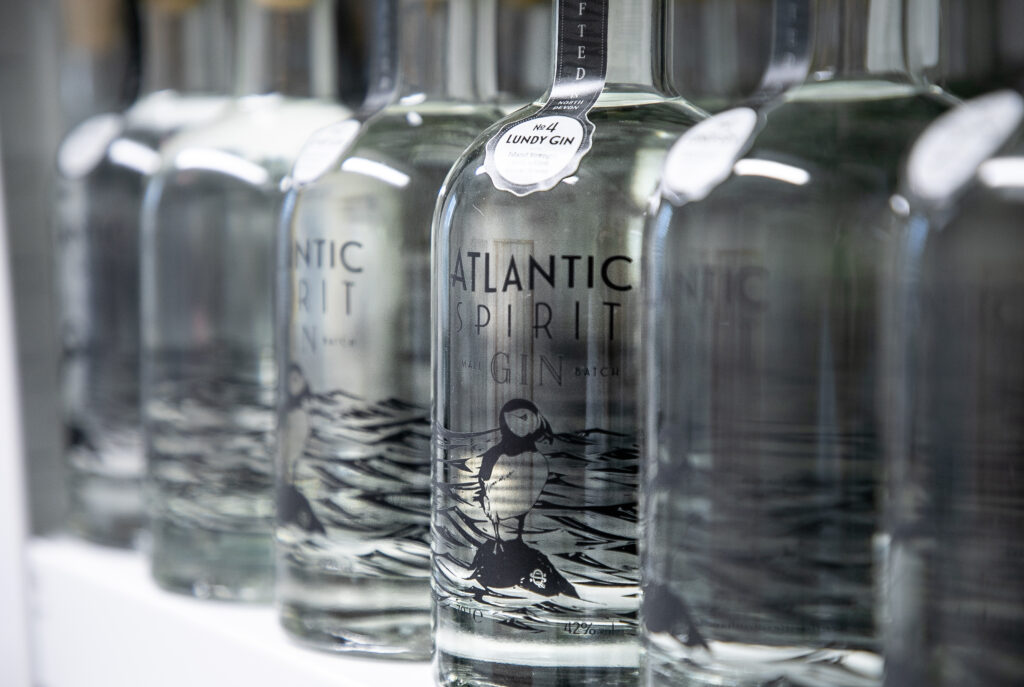 Bottle Reuse
We've changed from paper labels to a ceramic printed bottle. The ceramic inks are cured at 600°c, in a process that takes over two hours in an oven type kiln called a Lehr. Once cured, these inks are highly durable.
This means that if you can return the bottle and cork to us we will give you £1 off your next purchase and your old bottle will be washed and cleaned ready for re-filling. Of course, returning bottles to us is not easy if you don't live in North Devon but if we get 20-40% of our bottles back, that's already a massive recycling effort. 
We will are collecting all the  bottles from local bars and restaurants on re-order, and will be collecting from you at  Appledore Farmers Market on the first Saturday of every month.
If you can't get the bottle back to us then they'll look great on the table with some of your garden flowers !
Solar
At the beginning of 2021 our distillery was fitted with solar panels. We now run on renewable energy. Your gin is made by the North Devon sunshine!
We are also on a green tariff so that when we aren't making enough energy our provider ensures we are using power from renewable sources.
Packaging
This company is based in Cornwall and their cleverly designed boxes and sleeves keep your gin bottles safe when we post out to you.
Partners
We are lucky enough to live within the North Devon Biosphere, find out more by clicking this link.
 We are one of their Business Partners which means that we are committed to Conservation, Local Development and Awareness raising.
We aren't ever resting on our laurels! There is always more to do…..